Finally… Ascent NB Swag!!!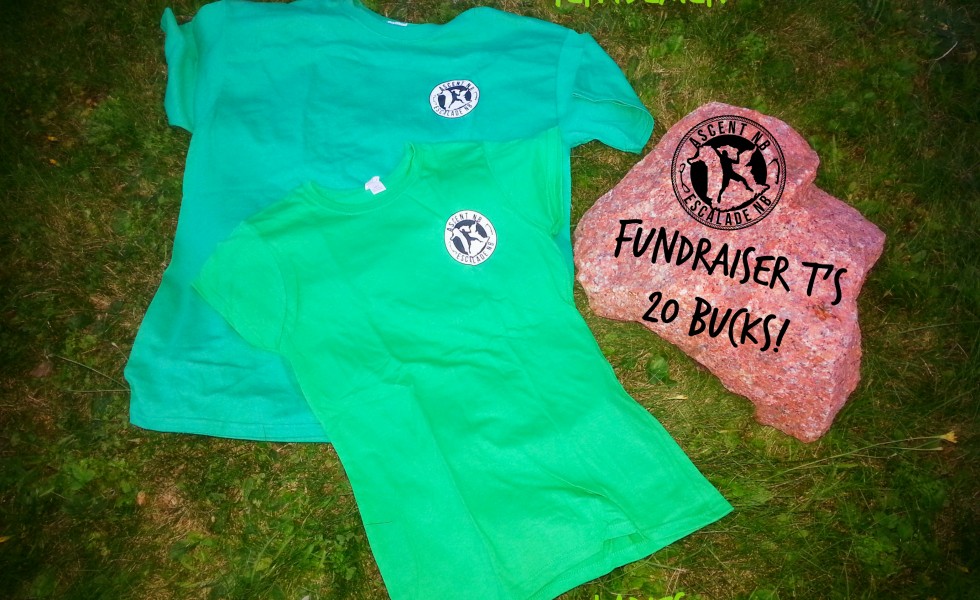 As promised... we got you t-shirts!
As a fundraiser we're hoping to sell out of limited quantities of new Ascent NB official t's! We've got distinct styles for ladies and gentlemen. Both look really sharp and sizes are available in S, M, L. The ladies style is more fitted, with shorter sleeves, and the colour is truer to green.
These beauties are going to pop against that pink Welsford granite we all love! Wear em' for your next magazine photo-shoot.
On sale now to members for $20 as a fundraiser that will help us cover our operating costs.
In-person pickup available in Fredericton, Moncton, Saint John. We'll be bringing what's left to the upcoming A.G.M.
Contact us to order one up or talk to any member of the executive!
Stickers available too for $2