Welsford Rendezvous Roundup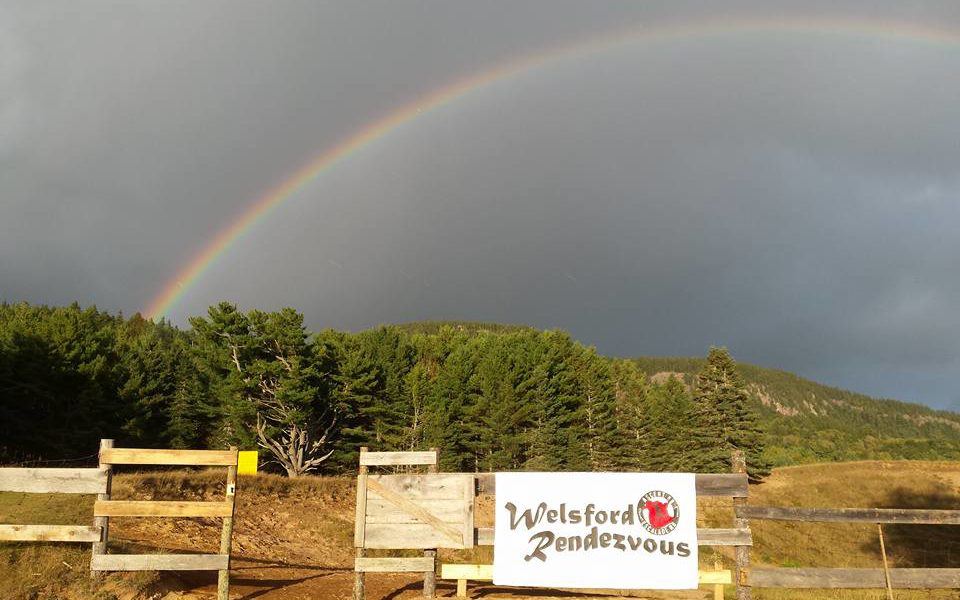 Despite a last minute scheduling shakeup, the first ever Welsford Rendezvous climbing festival was a resounding success!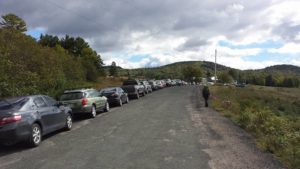 On Saturday evening, a strong contingent of the New Brunswick climbing community came together on a chilly and fire-less night to celebrate our shared passion.  In attendance were two of the original three pioneers of New Brunswick climbing, Colin Bell and Fred Doucette. These fine gentlemen were presented with Pioneer Awards and their acceptance speeches were brilliantly nostalgic and crowd pleasing.  It was so great to hear stories about those first years, and to relate to that same spirit of adventure that binds us together today. While not climbing these days, Colin and Fred were no less interested in seeing where climbing has come in the province since their first adventures in the late '70s. Remember, these guys put up Pink Panther before a lot of us were born!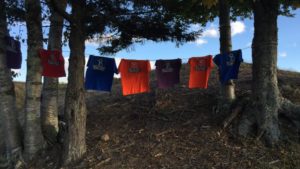 The evening also included the Ascent NB Annual General Meeting, a demonstration by the Remote Rescue Team of a steep angle rescue using the new rescue gear cache, and more festivities that included a pull up competition, a rope coiling competition, and some tasty BBQ and frosty beverages.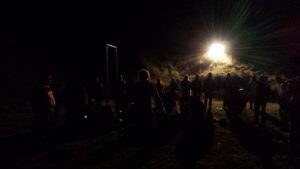 The climbing challenges were held on Sunday, where we saw several teams vying for the Cochrane Lane Classics Challenge, with Francois Côté and Eric Sloan besting the competition by climbing the 13 routes in a time of ~6h50m! Alec Manley and Dom Caron came in 2nd with a time of ~7h32m, followed by the brothers Sam and Will Jones at ~8h. The bar has been set and no doubt everyone will be back next year to beat that time.
A single team comprised of Ian Lingley and Lucas Toron took to the Welsford Crags Challenge, which saw them cycling between climbing routes at Cochrane Lane, Eagle Rock, and Bald Peak, before returning to Cochrane Lane in a time of ~1h53m. Well done!
Awards went to:
Pioneer Award - Colin Bell, Gilles LaCroix and Fred Doucette
Cochrane Lane Classics Challenge - Eric Sloan and Francois Côté
Welsford Crags Challenge - Lucas Toron and Ian Lingley
 Women's Pull Up Comp - Franca Zambito
Men's Pull Up Comp - Greg Hughes
A big shout out and thank you to all the participants and folks who came out to support this event.  Considering the circumstances we consider it to have been a huge success and will be continuing next year.  Stay tuned for more info about what we have planned for the next one.
A HUGE thank you to The Radical Edge in Fredericton, River and Trail in Rothesay, and Ocean Trail Source for Adventure in Moncton, for donating awesome prizes for our climbing challenges and door prizes.  You would not believe how excited everyone was to have their numbers drawn for door prizes! It was like a zombie apocalypse (pics anyone??)! Also, thanks to Maybee Brewing for giving us a break on the cost of some delicious beverages!
And of course Ascent would not be where it is without the support of our sponsors, Precision Pilates, Fredericton Volkswagen, and of course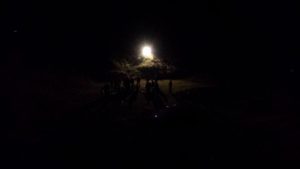 , UNB Rock and Ice. Their continued support has kept Ascent alive in the first few years as we grow into self-sufficiency. Thank you guys so much!
---
Sunday also saw Ascent NB hold its first ever Beginner Rock School.  The sun shone on the participants who braved a windy day at LShape/Joe's that saw a half dozen cold but short rain showers get us all worried it was the end of our day.  Instead each shower passed and the sun kept coming back to warm us up. Everyone had a blast and was no doubt pretty sore the next day (or two!). More info to come!