Who looks after this place?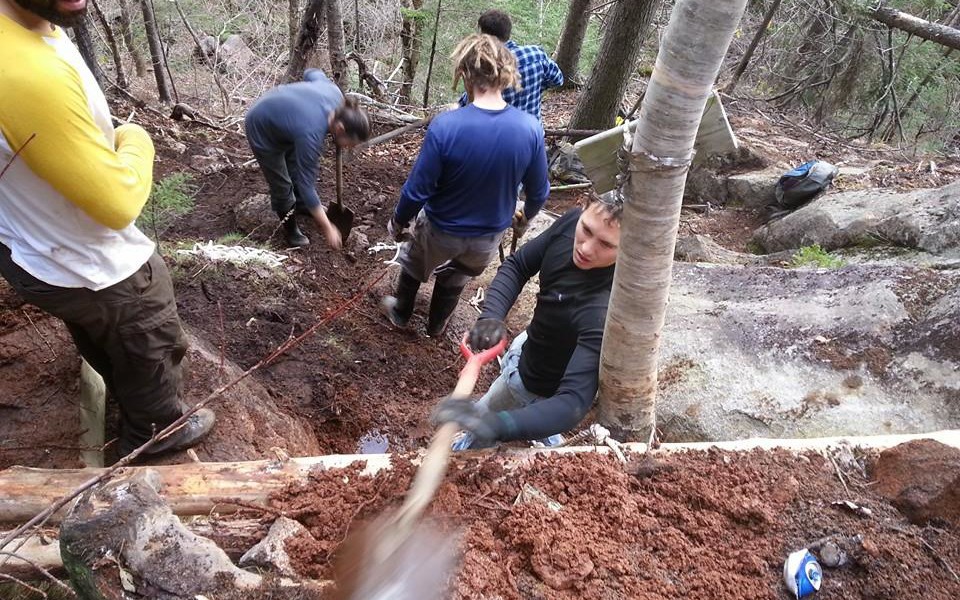 Over the years individuals and some groups have stepped up to help maintain our trail networks and to clean climbing routes of lichen and moss buildup. At Cochrane Lane in the 2000s, UNB Rock and Ice built the stairs below the sign-in box, and NBCC-St Andrew's' Outdoor Adventure Recreation group installed wooden walkways over some of the wetter sections of trail.
The past two autumns have seen the start of an annual Trail Maintenance Day at Cochrane Lane, organized by a ragtag crew of volunteers. Their work has all but eradicated the rain water runoff issues that have been eroding the approach trail. You can't miss the french drains and other structures built at these events. Starting this Fall, Trail Maintenance Day will be conducted under the umbrella of Ascent NB. In recent years, the day has been organized on the forum with the major projects determined through consensus. Ascent intends to continue this community-based decision-making.
Stewardship of the land isn't a once-a-year event though. It's making sure that every time we go out climbing we try and leave the crag in the same shape we found it, or if possible, better. It's packing out your garbage and doing your nasty stuff well off the trail. It's cleaning up old crusty tat left by other, it's knowing whether campfires are permitted by the landowner, and it's following local ethic and custom.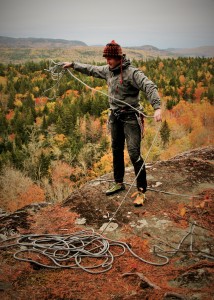 So, who looks after this place?
We all do.
Stewardship of our cliffs and trails is a cornerstone of our climbing world. You can contribute and as member of Ascent NB, you're making the statement that you support these principles. Wherever possible, Ascent NB will use it's resources, time, and sweat to further stewardship projects at New Brunswick's crags.