Access Alert: Parking @ The Hatchery & Parlee BRook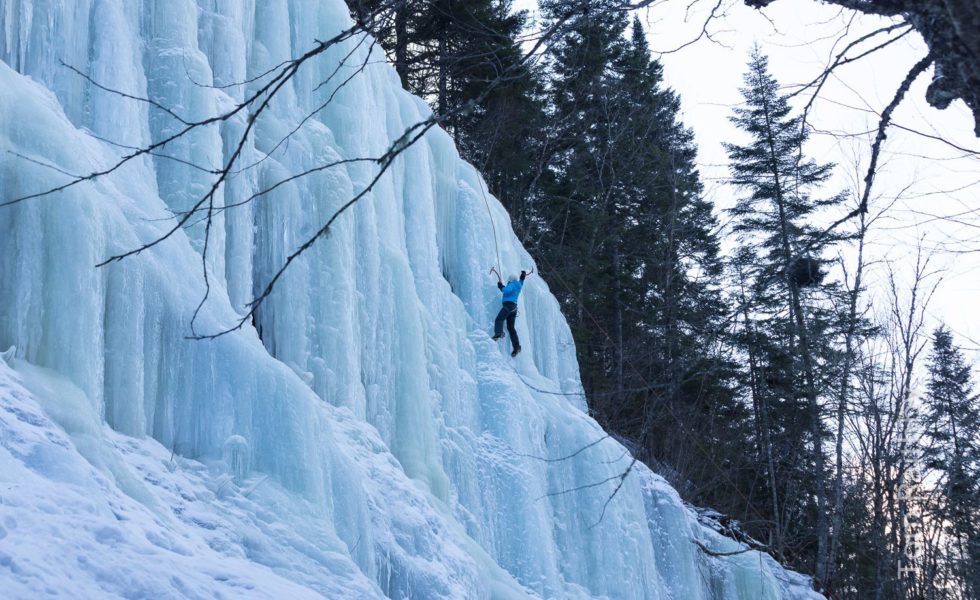 The Hatchery
Not long after the Hatchery Ice Crag was developed several years ago, Ascent New Brunswick secured an access agreement with a landowner that would permit climbers to cross a piece of land between the parking area on Parlee Brook Road and the cliff. We have worked hard to maintain this access but the landowner has decided to withdraw from the agreement. We would like everyone to respect the landowners wishes and take an alternate approach (detailed below) to the Hatchery until further notice. The landowner has indicated that he may be open to resuming the agreement in the future but not likely this season.
The alternate approach is as follows (approach time 50 minutes):
Follow the Parlee Brook road (past the bridge) about 1 kilometer southeast until you come to a drainage to the north (on your left).
Follow the drainage up to a small ice filled ravine. There is actually climbable ice here but nothing too exciting.
When you reach the top of the ravine turn northwest and walk approximately 400 meters. This will put you near the top of the first wall at the Hatchery.
Continue north west down to the Hatchery drainage.
Parlee Brook
The next issue involves parking for the Parlee Brook Amphitheater and the Hatchery. The usual parking area now has no parking signs throughout. Do not park anywhere that has these signs. Instead cross the bridge and continue up the Parlee Brook Road and park off to one side of the road far enough away from the no parking signs. We have asked the Department of Highways to plow the road further up to accommodate more parking. It would be wise not to park your car during or immediately after a snowstorm as it could be towed if it were to interfere with snow removal operations.
Keep in mind that we still enjoy great access to both Parlee Brook and The Hatchery. Both of these ice crags fall under an agreement that we have with J.D. Irving. The short cut to the Hatchery is no longer available but the ice still is! You just have to work a bit more to get there. Also keep in mind that there is great ice to be had nearby at Glebe Road and Little Salmon River/Walton Glen.