Rendezvous Recap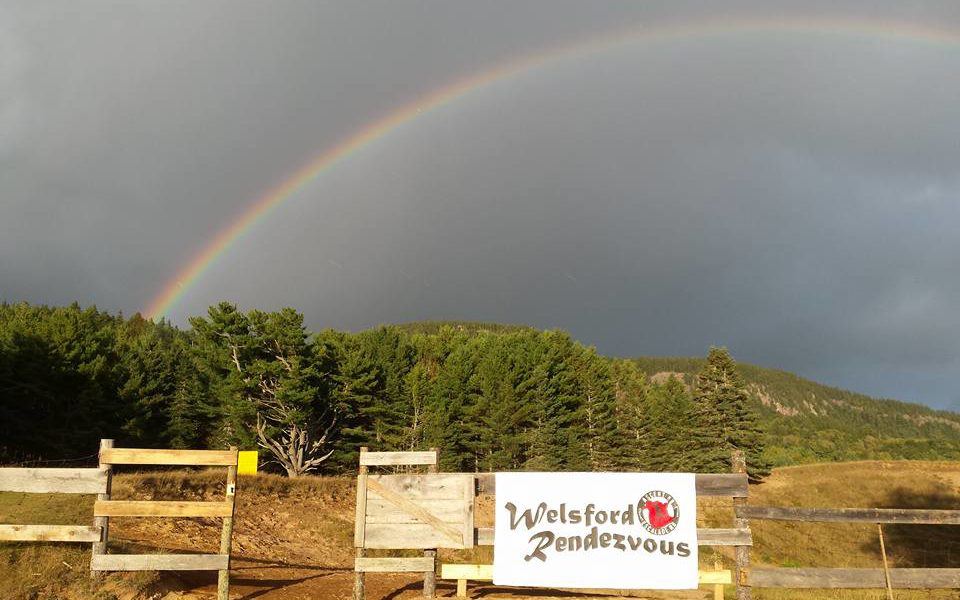 The Welsford Rendezvous did not come off without a hitch again this year, but still saw the community rally and enjoy a beautiful weekend of rock climbing and festivities.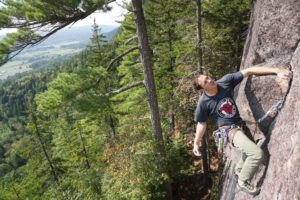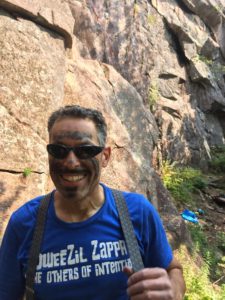 Despite a week's postponement due to forecasted rain, a good chunk of the climbing community managed to adjust schedules and attend the weekend's events. Many teams competed in the various, fun oriented, climbing challenges during the day before returning to the gravel pit. Climbers were spread out across the entirety of Cochrane Lane and Sunnyside. Even the slack liners got in on the action with a high-line first ascent of Amphiteatre!
Frank Zappa made a special guest appearance at Joe's Garage. Apparently, he was honoured to have a wall named after his album. Thanks to Michel Martin for playing the part.
After the exhausting day, folks gathered and rejuvenated with a delicious array of food and drink before attending the Ascent NB Annual General Meeting and awards ceremonies. Thank you to Audré, Sonia, and Kristen for the putting together amazing food - no one went hungry! A shout out to Silver Valley Farms for a deal on the delicious corn and to Trailway Brewing Co for reserving us some top quality brews.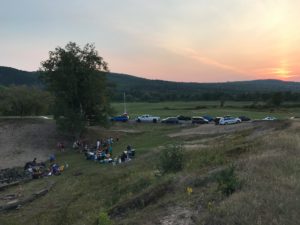 Elections for Ascent's executive followed and saw Greg Hughes and Mike Delaney stay on as President and Secretary/Treasurer. New blood entered the ranks this year with Jon Adamson taking over Vice President from Kristy McClellan. Thanks Kristy for your time!
Steve Adamson was then recognized with a Lifetime Achievement Award. Steve accepted the award in style sharing some great climbing stories. Congratulations Steve and thanks for all you've done for New Brunswick climbing!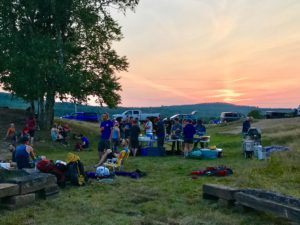 The evening rounded off with awards for the climbing competitions. Many awesome prizes were had and barely anyone came away completely empty handed thanks to prize donations by our sponsors The Radical Edge, River and Trail, Outward Bound Canada, and Cruel Shoes Climbing.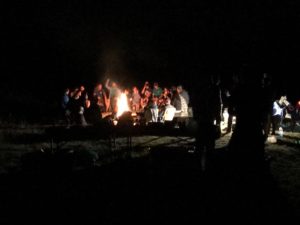 Of course the weekend can't fully be recounted without mention of the dramatic accident and ensuing rescue of climber Matt Cormier. Despite the odds and thanks to some incredible luck in his fall, the quick response of EMS and local climbers and just being a plain old tough SOB, Matt was in relatively good shape and made it down to the farmer's field in a matter of 2-3 hours. It's been amazing to hear how well Matt is doing on the road to recovery already. Take a moment to send Matt some support in his recovery.
Thank you to AmbulanceNB and the Welsford Volunteer Fire Department for their efforts and quick response in Matt's rescue. As well, thank you to the Ascent NB Roped Rescue team and to everyone who has contributed to training and equipping the team. The importance of our training has never been more obvious nor more valuable.
Considering all possible outcomes, I think we all saw the weekend as a complete success.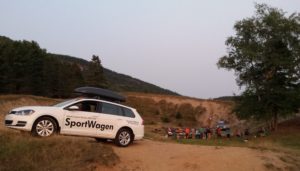 ---
Comp Results:
- 3 teams competed with Ian Lingley and Josh Shewbridge winning in a time of 6 hours and 40 minutes.
- Isiah Jabbour and Matt DesRoches won with 18 climbs
Cochrane Lane 3 Star Selects
- prize draw winners were Keri Lynn Leblanc, Mike Delaney and Andy MacLeod while Dom Caron and Alec Joseph won for best time at 1 hour and 32 minutes.
- Brittany Gionet for the women and Igor Ignatov for the men.
---