Crag Improvements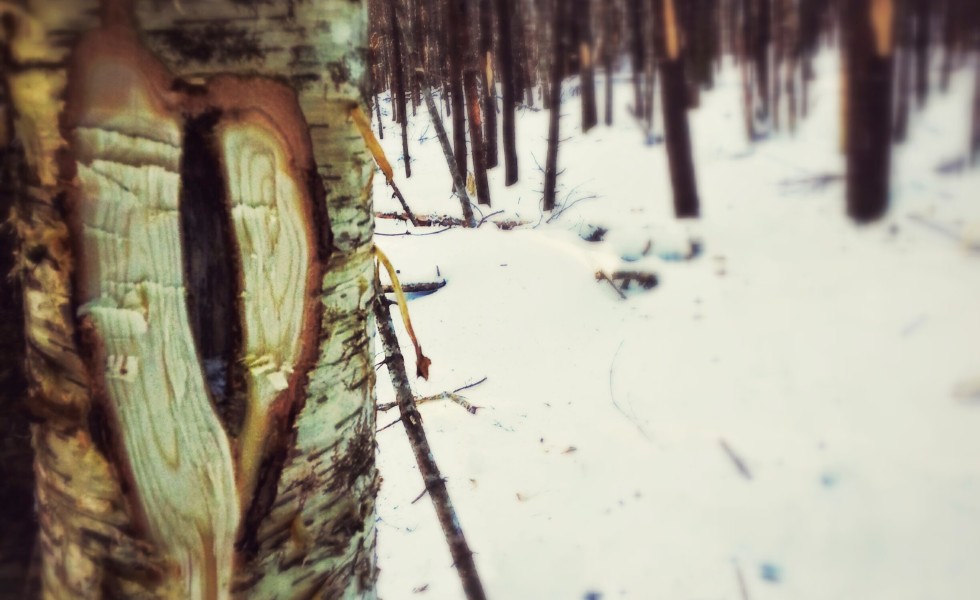 A number of climbers made the time over the weekend to improve several popular climbing areas.  This is what a vibrant community is all about... climbers making their crags better!
At the Hatchery, Shawn B., Denise H., Greg H., and Joe K., put in a day of work to develop a new access trail. This is an important piece of work that was done at the request of the landowner and should help to keep the relationship in good shape. We'll get the a map of the new trail up before ice sets in and keep all members posted on any further developments.
At Sunnyside, a number of improvements were made by Dom C., Luc G., Adam M., Eric R., Austin C., Chris N. The trail was widened in areas, re-blazed throughout, and cleared of blowdown all the way to Farside wall. An alternate route up to the main cliff was established which should be less prone to erosion. It leads climbers very near to the bench at Atomic wall. Several sections of boardwalk were installed over 2 small creeks that the trail crosses thanks to a generous donation of lumber from Kent's home building supplies in Fredericton!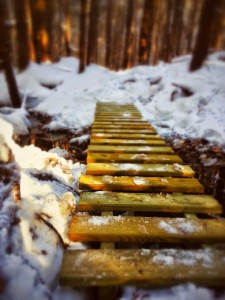 As well a number of steel biners were installed to replace work and missing lower-off hardware. Thanks to the UNB Rock & Ice club for this great donation! Please leave any gear you find at Sunnyside anchors alone. It's there so we can all enjoy quick transitions to the next climb.
Again... thanks to everyone who ventured out into the snow to make our crags better!