Safety Alert – Joe's Garage/L-Shape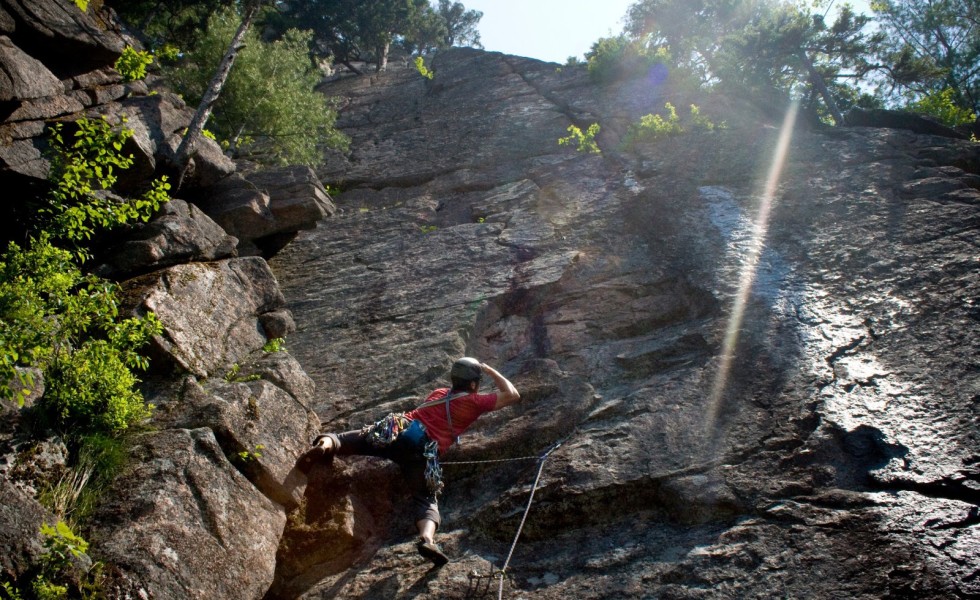 There is a fallen tree hanging precariously at the start of Some Enchanted Evening. This route begins two pitches above where Joe's Garage and L-Shape join, at the top of Astroboy. This area is one of the most popular at Cochrane Lane Cliffs, so be careful if you are climbing in this area and inform others of the hazard if you see them climbing there. If the tree lets go it will likely land around the base of the popular route Waterwalk.
Thankfully, someone has volunteered to trundle the tree this week when traffic is low. Until you see an update here, assume the tree is still a hazard and act accordingly. Always wear a helmet at the crag and always be aware of your surroundings!
*** NB: Climbing is an inherently dangerous sport and those who pursue it must do so in full recognition of their personal assumption of risk. Ascent New Brunswick assumes absolutely no responsibility for ensuring climbing routes are in a safe or well-maintained state. Safety Alerts such as this one exist only to inform the climbing community that routes may contain extra dangers.
Remember that you alone are responsible for your safety so always inspect a route for hazards before attempting it.